System Office Overview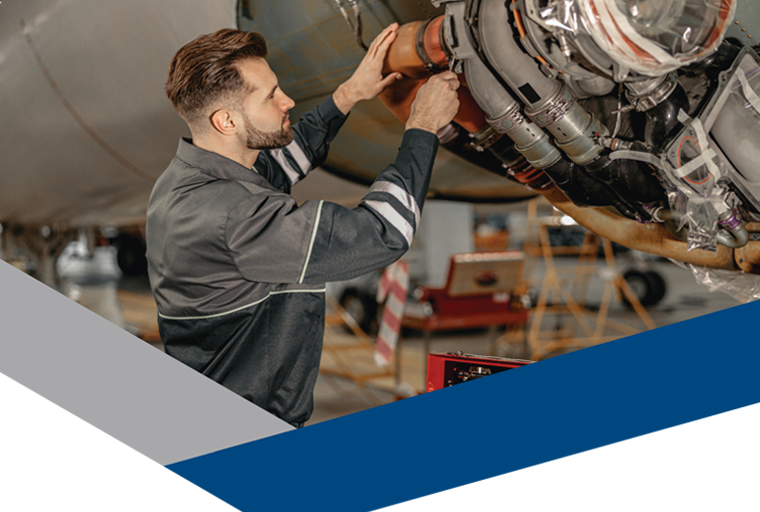 Workforce Solutions includes departments at the 16 KCTCS Colleges and System Office. These divisions work collaboratively, deploying staff and resources to meet the training and workforce development needs of Kentucky employers. Fiscal year 2022 saw KCTCS' highest performing year in revenue generation and customized training since the creation of TRAINS funding, originally introduced as KY WINS in 2000. TRAINS funding offsets the cost of business and industry talent development programs. As a result of strategic marketing and deeper investment in business-facing services, the Workforce Solutions teams were able to train more Kentucky workers at a higher skill level.
Trains historical information
| Category | FY 21 | FY 22 | Percentage Change |
| --- | --- | --- | --- |
| Projects | 117 | 240 | 105% |
| Dollars Allocated | 3,920,664 | 7,127,528 | 82% |
| Company Investment | 2,761,545 | 3,770,257 | 37% |
| Enrollments | 13,528 | 19,111 | 41% |
| New Clients | 55 | 136 | 147% |
| Repeat Clients | 57 | 104 | 82% |
HIGHEST PERFORMING YEAR IN TRAINS HISTORY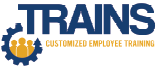 With KCTCS TRAINS funding, businesses can offset thecost of eligible workforce training initiatives by up to 75%. New economic development projects are eligible for training incentives at a 100% discounted rate. KCTCS partners with companies that invest in their workforce by helping to upskill their employees, reduce recruitment and retention costs, and improve their bottom line. In fiscal year 22, KCTCS intentionally invested in the promotion of TRAINS funding opportunities. Through several marketing and public relations campaign strategies, and with the creation of a TRAINS brand, this funding opportunity has been widely promoted across the Commonwealth. As a result of this strategic marketing plan, fiscal year 2022 marks the highest performing year in TRAINS history.
PARTNERSHIPS & ONGOING INITIATIVES
Collaborative Business Outreach Team -
Together with leadership from the Education and Labor Cabinet, The Kentucky Chamber Foundation and the Cabinet for Economic Development, KCTCS has developed a community of workforce practitioners. On a bi-monthly basis, workforce professionals from across the state convene virtually to share best practices and consider collaborative approaches to major challenges. KCTCS is serving as a leader in developing a strategic approach among organizations to cross-promote resources, programs, and funding, making it significantly easier for companies to navigate the workforce ecosystem.
KYTC Statewide Partnership -
In fiscal year 22, KCTCS colleges partnered with the Kentucky Transportation Cabinet to train CDL drivers for critical positions across the Commonwealth. KYTC is able to refer new hires and prospective candidates to KCTCS' federally approved programs that provide pathways to rapid skill development in this in demand career. Regardless of where KYTC has staffing needs, they can access quality programming at their local KCTCS college. To date, KCTCS has trained 21 drivers through this partnership.

Kentucky Chamber Foundation IT Talent Pipeline Management (TPM)-
In spring of 2022, KCTCS partnered with the KY Chamber to launch a statewide IT employer TPM collaborative to address the shortage of experienced IT professionals. This complex challenge is not as simple as aligning supply and demand since industry partners require entrylevel talent with relevant experience. 25 companies participated in the first meeting of this initiative and have outlined more than 30 in-demand positions. Participating employers will complete a comprehensive survey to prioritize their needs, and KCTCS will coordinate with the KY Chamber Foundation and other key partners to build customized solutions such as talent incubators, apprenticeships, and mentoring programs.

In September of 2021, Kentucky announced the largest economic development investment in the history of the Commonwealth. Partners Ford and SK On will add 5,000 technologically advanced battery manufacturing jobs in Glendale, KY. KCTCS, alongside Ford and SK On, is working with the Cabinet for Economic Development and the Education and Labor Cabinet to provide training resources and expertise for the project. Elizabethtown Community and Technical College and KCTCS System Office are serving on the BlueOval SK Governance Team to support various elements of the project including the design and build of a cutting-edge training center, development of recruitment strategies grounded in diversity, equity, and inclusion, comprehensive statewide communication plans and effective curriculum alignment.

Handshake is the #1 way that college students find jobs! During 2022 KCTCS embarked on a systemwide adoption of this platform, which serves as a clearinghouse for work-based learning, full, and part-time job opportunities. Over 7,000 Kentucky employers recruit postsecondary talent on Handshake. As Workforce Solutions staff meet with companies, they will now be able to provide an easy and user-friendly approach to connect employers with students throughout the system. This platform will provide first of its kind data on workbased learning engagements and offers a systematized approach to equitable employment connectivity.
Early Childhood Apprenticeship -
Access to childcare is a critical challenge that must be addressed to support increased labor force participation. KCTCS is proud to partner with the Governor's Office of Early Childhood (GOEC) to increase the number of skilled early childhood education professionals through registered apprenticeships. KCTCS Apprenticeship Coordinators are providing supportive services such as career coaching and academic advising to students in early childhood education programs. There are currently 69 apprentices participating in this program across 11 colleges.
Economic Development Impact:
Workforce Solutions leaders at all KCTCS institutions have prioritized strengthening their partnerships with local economic development organizations. At the System Office, leadership meets regularly with the Cabinet for Economic Development to ensure that KCTCS TRAINS funding is available to new and expanding companies as they consider locating in Kentucky. As a result of this effort, in fiscal year 2022, KCTCS allocated the most TRAINS dollars in the 20-year history of the fund to support customized training for companies investing in the Commonwealth. This year, KCTCS committed more than 7 million dollars to support Economic Development projects in manufacturing and tourism. These commitments impacted the announcement of 16 projects which are projected to create nearly 12,000 jobs for Kentuckians over the next 1-5 years. Workforce Solutions looks forward to working with company representatives as their projects move forward to provide versatile talent development solutions.
Business and Industry Impact:
Workforce Solutions serves as a direct service provider to companies across Kentucky. Access to a skilled and sustainable talent pipeline is arguably the greatest challenge businesses face today. Through a consultative approach, KCTCS ensures that companies in the Commonwealth can remain competitive by training their new hires to reach full productivity more rapidly and retaining their incumbent workers through upskilling opportunities. Workforce Solutions staff also work to connect companies to relevant academic programs to support curriculum alignment, experiential learning and employer recruitment strategies.
| | |
| --- | --- |
| Outreach Engagements - Workforce Solutions staff spend considerable time connecting with companies to understand their needs and develop custom talent pipeline approaches that allow them to better attract and retain qualified employees. | 1,302 UNIQUE COMPANIES CONTACTED – 84.35% CLOSURE RATE* *Closure rate indicates that the company is now partnered with KCTCS |
| Customized Training - Talent development programs for new hires and incumbent workers. | 1,176 COMPANIES SERVED |
| Assessments - Proctored exams for nationally recognized licensures, credential and certificate conferrals, and continuing education. | 4,296 COMPANIES IMPACTED 39,249 TOTAL ASSESSMENTS |
Financial Investments:
KCTCS supports companies who are investing in their workforce by offsetting the cost of training by up to 75% through our state-funded TRAINS grants.
| | |
| --- | --- |
| TRAINS Projects | 240 |
| Total TRAINS dollars allocated | $7,127,528 |
| Total business and industry investment | $3,770,257 |
| Total number of business training enrollments | 19,111 |
| New TRAINS company clients | 136 |
| Returning TRAINS company clients | 104 |
| Total Net Revenue Generated | $5,177,014 |
Top Sector Impact:

MANUFACTURING
Total TRAINS dollars invested – $4,141,603 invested in 118 companie

Total companies served through customized solutions - 142

HEALTHCARE
Total TRAINS dollars invested - $883,368 invested in 29 companies
Total companies served through customized solutions - 89

Logistics
Total TRAINS dollars invested - $609,226 invested in 29 companies
Total companies served through customized solutions - 17

Business Services
Total TRAINS dollars invested - $381,159 invested in 23 companies
Total companies served through customized colutions - 72
Individuals Served:
Workforce training affords many Kentuckians the opportunity to grow their skillsets and increase their earning potential. Our flexible on-ramps to rapid skill development provide employees with the opportunity to continue their education while remaining in the workforce.
Workforce Training – Enrollment
CREDIT: 13,769 ENROLLMENTS NON-CREDIT: 25,109 ENROLLMENTS
Adult Education
4,242 ENROLLMENTS

Continuing Education
(Non-Workforce, community education courses)

Challenger Center
(Hazard & West Kentucky)


1,438 ENROLLMENTS


4,584 ENROLLMENTS

Credit Awarded

*A 2016-2022 KCTCS Strategic Plan measure is the workforce credit hour conversion rate, which converts clock hours to credit hours for non-credit courses (total contact hours divided by 15)

CREDIT HOURS AWARDED: 31,150 NON-CREDIT CONVERSION: 13,300*
Apprenticeship Services:
In 2019, KCTCS received a grant for $420,000 from the American Association of Community Colleges as part of the Expanding Community College Apprenticeships initiative. This grant funding has allowed KCTCS to become an established apprenticeship sponsor for employers and industry partners seeking assistance in creating apprenticeship programs. KCTCS has developed a menu of services available to employers such as apprentice recruitment, mentoring, orientation and program administration. Though the grant ended this June, colleges will continue to promote and support this comprehensive work-based learning strategy. In fiscal year 2022, KCTCS business outreach specialists educated more than 120 employers on the viability and impact of apprenticeships as a talent development strategy.
| | |
| --- | --- |
| Apprenticeship Affiliated Companies and Unions | 94 - TOP SECTORS INCLUDE MANUFACTURING AND SKILLED TRADES |
| Total KCTCS Apprentices | 559 |